Elevate your tennis skills with our video lessons, practice drills, and winning strategies designed for serious players
ULTIMATE TENNIS SERVE
14 technique lessons (flat, slice, kick)
7 serve strategy lessons
19 tips and quick fixes
14 serve practice drills
ULTIMATE TENNIS FOREHAND
19 technique lessons (topspin, slice, drop-shot, tweener)
18 tips and quick fixes
33 forehand practice drills
ULTIMATE TENNIS VOLLEY
25 technique lessons (volley, drive volley, half-volley, overhead)
15 tips and quick fixes
10 net skills / practice drills
BEST BALL MACHINE TENNIS DRILLS
12 warmup drills
25 skill-building drills
8 competitive drills
7 serve tennis drills
40 footwork drills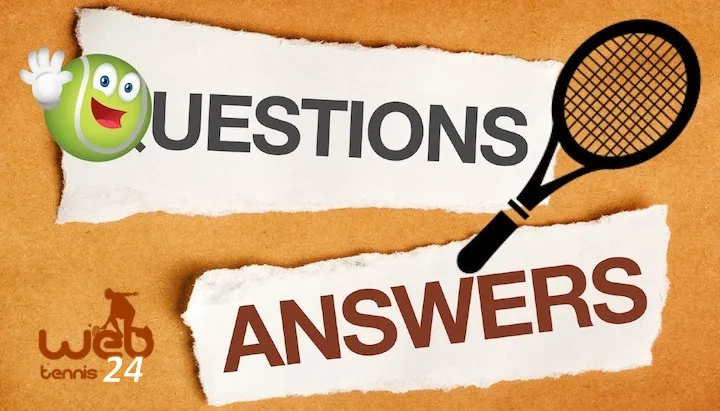 TENNIS QUESTIONS AND ANSWERS
28 technique q & a
19 tactics and strategies q & a
16 mental strength q & a
25 miscellaneous tennis q & a
SINGLES TENNIS TACTICS
3 comprehensive tactics lessons for beginner, intermediate, and advanced players
7 strategy lessons on how to play different types of opponents
4 lessons on court coverage
Explore Sample Videos from Our Training Membership
How to Hit the Ball On the Rise
(Ultimate Tennis Forehand)
How to Volley the 'Body Shot'
(Tennis Questions and Answers)
Forehand Groundstroke / Skill Building
(Best Ball Machine Tennis Drills)
MEMBERSHIP PLANS
Sign up for one of our training memberships and achieve your goals as a tennis player
Training Pro
essential training tools
Ultimate Tennis Serve

Ultimate Tennis Forehand

Ultimate Tennis Backhand

Ultimate Tennis Volley

Singles Tennis Tactics

Doubles Tennis Tactics

Best Ball Machine Tennis Drills

Visual Technique Lessons / Progression Drills

Tennis Questions and Answers
Training Pro Plus
full-access all training
Ultimate Tennis Serve

Ultimate Tennis Forehand

Ultimate Tennis Backhand

Ultimate Tennis Volley

Singles Tennis Tactics

Doubles Tennis Tactics

Best Ball Machine Tennis Drills

Visual Technique Lessons / Progression Drills

Tennis Questions and Answers
Training Pro
essential training tools
Ultimate Tennis Serve

Ultimate Tennis Forehand

Ultimate Tennis Backhand

Ultimate Tennis Volley

Singles Tennis Tactics

Doubles Tennis Tactics

Best Ball Machine Tennis Drills

Visual Technique Lessons / Progression Drills

Tennis Questions and Answers
Training Pro Plus
full-access all training
Ultimate Tennis Serve

Ultimate Tennis Forehand

Ultimate Tennis Backhand

Ultimate Tennis Volley

Singles Tennis Tactics

Doubles Tennis Tactics

Best Ball Machine Tennis Drills

Visual Technique Lessons / Progression Drills

Tennis Questions and Answers
HASSLE-FREE
14 DAYS

 MONEY BACK GUARANTEE
Our 100% No-Risk Money Back Guarantee
You are completely protected by our 100% No-Risk Guarantee. If you don't like WebTennis24 Training courses over the next 14 days, we'll happily refund 100% of your money.
Thank you,
Cosmin Miholca
Tennis Coach & Founder of WebTennis24
"I saw your videos this morning and immediately went out to the courts to practice your suggested "Back-Drop". Holy Cow!! What a fabulous difference I found in your method. I LOVED it. For some strange reason my serves were not only hitting my spots with more speed, they were also slicing far better with fewer faults. How come? What can I say: Fabulous!! Thanks a bunch! Better yet, moo-chos-grassy-yass!"
"As a high school tennis coach for a small rural school, I appreciate the high-quality information you offer through WebTennis24. Most of our players do not have access to a private coach or tennis club. Your videos provide a valuable resource. I have learned a lot for myself and have passed on the knowledge to my players."
"Last night I looked at your QUICK FIXES section on the serve. Oh my!!!! What a great tip — about the knuckles. I haven't gone to the court yet but will have a friendly match with some women tonight. I will practice a little before we start. Thank you!!!!!! As always, your videos are so helpful!"
"I want to commend you and your site, one of my opponents started subscribing to your instruction and became a much tougher opponent for me. When he tells me the changes he's made because of your site, they all make tons of sense."
"I don't believe there is a better place to seek tennis instruction than webtennis24.com. Having said that, I'm not known for empty compliments so, when I refer your website to my tennis friends, they know it is worth taking the time to check it out. Thank you so much."
Frequently Asked Questions
How long are your memberships for?
We offer recurring (monthly, yearly) memberships to the training courses. Once you sign up, you have full access to the content until you decide to cancel.
If I have questions about WebTennis24 courses, is there someone I can talk to?
I would be more than happy to answer any tennis questions you might have. I've been teaching tennis for over 20 years and playing the sport for 30+ years, so I know a thing or two about how to help improve your skills. 🙂
You can use our contact email – [email protected], the contact forms on the website, or simply reply to any newsletter you receive from me, and I'll do my best to get back to you within a few hours. (Cosmin – tennis coach, founder of WebTennis24)
What if the tennis information inside your courses doesn't work for me?
If, for some reason, you consider that our coaching programs are not for you, simply send us an email – [email protected], or submit a ticket (see WebTennis24.com for contact info) to request a refund within the first 14 days of your purchase.
Can I cancel my account any time?
We'll be sorry to see you go, but we understand that sometimes things change. To cancel your membership, simply send an email to [email protected] or use the contact forms you find at WebTennis24. We respond quickly and in a friendly manner to all member emails, so you can be sure that your cancellation will be processed promptly.
We want our members to have a good experience, so please don't hesitate to contact us if you have any questions or concerns about canceling your membership.
If I cancel my WebTennis24 membership, will I loose all of my information?
As with most membership based services, when you cancel your account all the information you read and watched on the website will be inaccessible. Still you will be able to keep the bonuses you receive from our side, like the tennis ebooks.
Can I download the videos to my computer?
To prevent piracy, you're not able to download the videos straight to the computer. You can, however, connect your computer or phone to a TV and watch it on a bigger screen.